A Dozen DIY Chalkboard Furniture Ideas
Chalkboard paint can turn almost any old piece of furniture into a statement piece - especially when you experiment with color! We've assembled a dozen DIY chalkboard furniture ideas to inspire you today and while most of these examples are a traditional black, we encourage you to go ahead and get creative with color! ECOS Paints chalkboard paints come in any color you want, so the sky truly is the limit.
Without further adieu, enjoy the chalkboard furniture inspiration!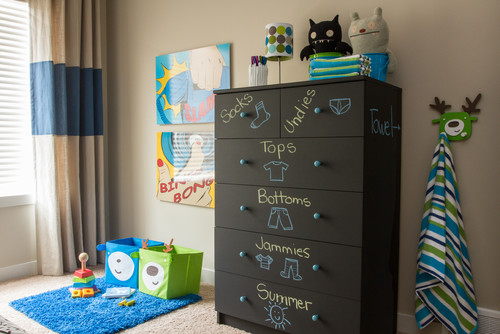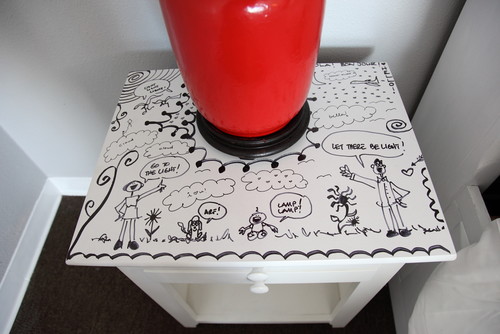 6 MORE DIY CHALKBOARD FURNITURE IDEAS:
Paint your kitchen cabinets, so you can mark what's in each one. No more having to help guests figure it out!
Paint your desk with chalkboard paint. Write your to-do lists in chalk to reduce your use of paper -- easy eco-friendly tip!
Paint dining room chairs with chalkboard paint. Write people's names on the back (not the side that touches people's clothes) when you want to have assigned seating. Or just decorate them for fun!
Paint filing cabinets. Again, making it easy to identify what's in each drawer.
Paint your child's bed. Let them decorate it (not the headboard, that can get messy).
It's not a specific piece of furniture, but this video tutorial will show you 5 different textures you can create when you're using chalkboard paint:
Check out more ideas on our Pinterest Board! And, be sure to use ECOS Paints Chalkboard Paint for your project - it's zero-VOC* and non-toxic** and about as durable as a paint can get. Order yours today!
*
Conforms to CDPH 01350 (VOC emissions test taken at 11, 12, & 14 days
for classroom and office use). Learn more about VOCs and our
commitment to healthier paints
here
.
**Conforms to ASTMD-4236, specifically concerning oral toxicity, skin
irritation and respiratory effects.
COMMENTS